Downloading and installing the R package
R can be downloaded freely from a number of sites. You can select a nearby mirror from this site.
After following the link, find the box titled "Download and Install R." There are a number of links corresponding to various operating systems. Click the appropriate link.
Next select the option "base" ("Binaries for base distribution"). For OS X, this will lead immediately to a download of a disk image. For Windows, you'll then need to click on the link that is labeled as the "Setup program" (currently the name of this file is R-2.4.0-win32.exe, but the numbers may change).
Follow the usual procedure to install the software. Just accept the defaults.
Installing the ASSIST package
The ASSIST package is a set of functions that are necessary for performing Smoothing Spline ANOVAs.
Run the R program. The window should look something like this.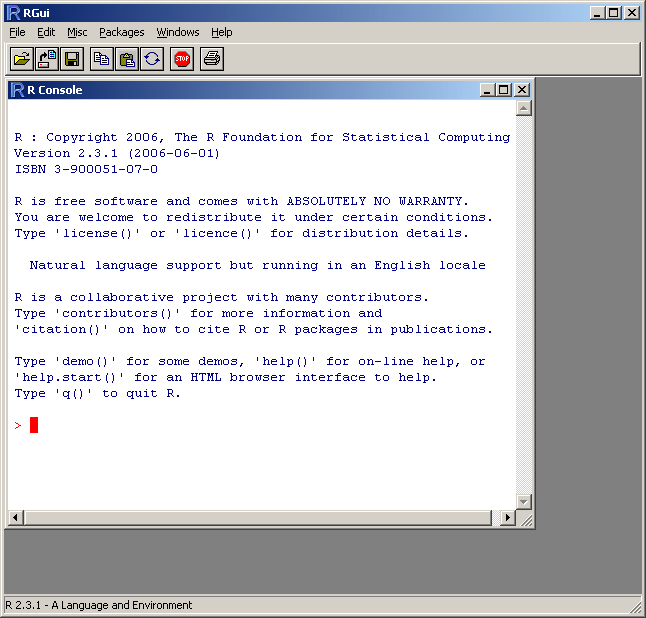 Go to the "Packages" menu and select the option "Install Package(s)..." You see the screen below.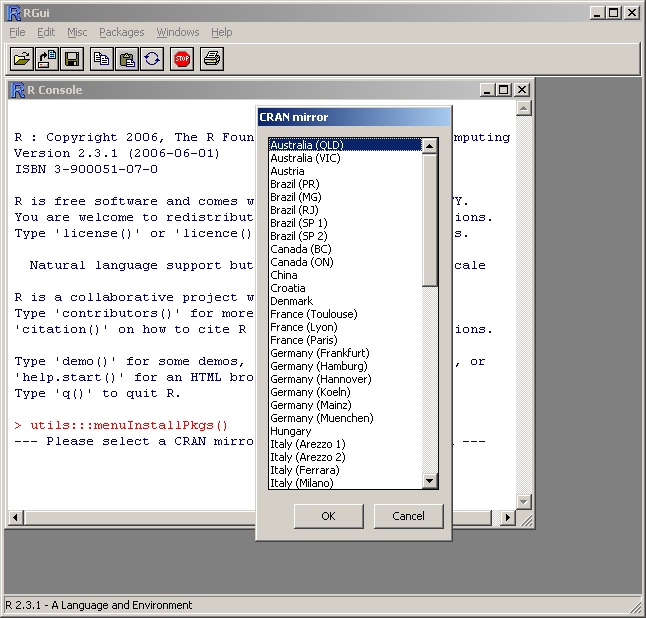 Select a location near to you; this will help your download go faster. With this done, a list will appear with many strange, abbreviated names. Find the "assist" package in the list, select it, and press OK: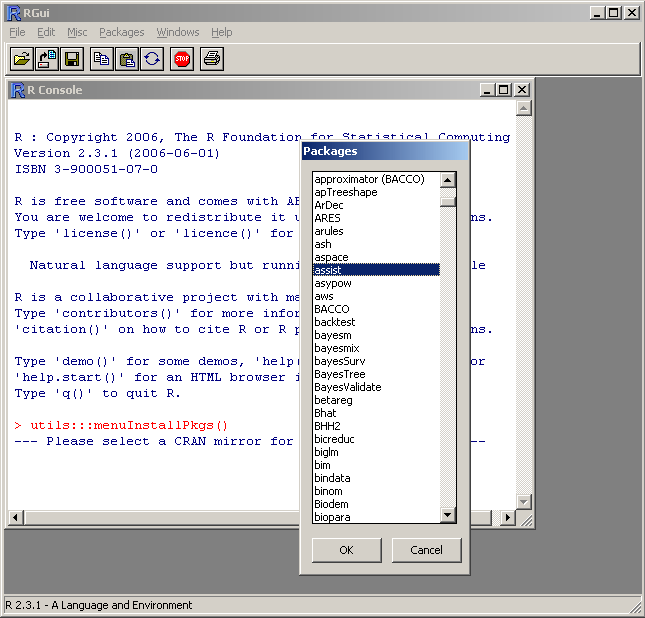 R will begin a download, and an installation. Note that some text is scrolling in the window. No need to worry about that. The process is over when you see this prompt reappear:
>